Keep in mind that having routine dental checkups are important to keep your mouth and teeth healthy, but what should you expect on your first dental visit?  First, remember to choose a dentist that you are comfortable with.  It's hard to say what makes someone "gel" with their dentist.  But having that synergy is imperative to a long-lasting relationship focused on your dental health.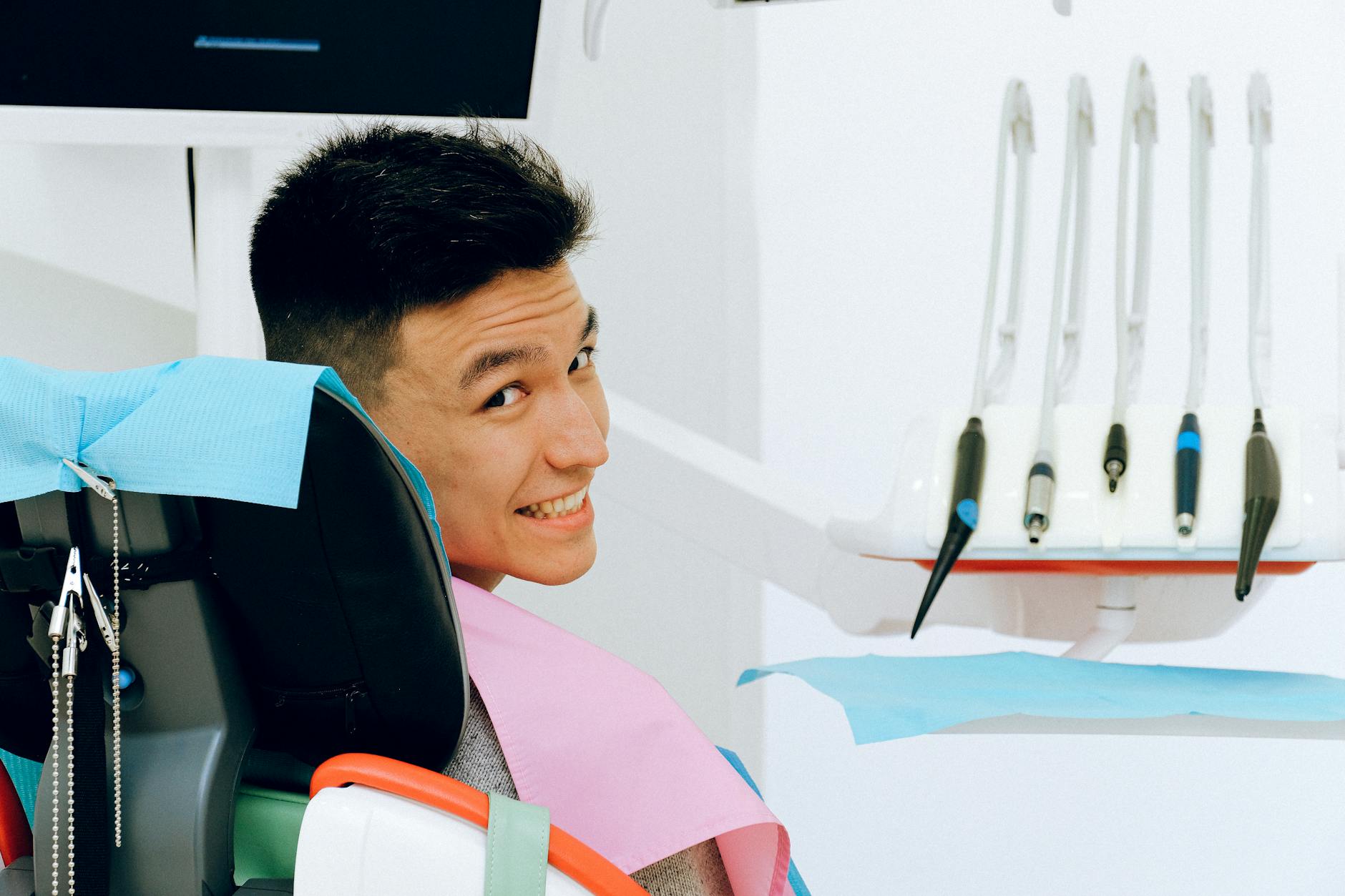 Whether it's your first time having a dental check-up, or you just haven't been in a while, here's what you can expect from your first dentist appointment:
X-rays
On your first dental appointment, your dentist may require you to have dental x-ray to check the structure of your oral cavity. Some x-rays are taken and used to detect tooth decay (cavities), gum disease, and bone structure, while others, like the panoramic x-rays, are used to check for impacted teeth, bone abnormalities, and tumors among others.  Before having the x-ray, you'll be fitted with a radiation-blocking apron to reduce radiation exposure and to provide you protection.  X-rays are a crucial part of dental diagnosis.  It is important to keep in mind that digital x-rays use much less radiation than their film counterparts, so finding an office with newer equipment is key.
Comprehensive Dental Exam
A comprehensive dental exam is usually conducted to obtain a full history and current condition of the oral cavity. It is done especially on your first dental visit. During the exam, your dentist will inspect your teeth and mouth for any potential problems, like early signs of tooth decay, gingivitis, periodontal disease, and oral cancer.  In addition, any current problems like a medical condition, toothache, tooth sensitivity, and gum problems will also be recorded. The dentist will then discuss your needs and you will develop a treatment plan personally designed for you to put you on the path to great oral health!
Dental Cleanings
Standard dental cleanings are typically scheduled twice a year or every six months. During the cleaning, your dentist or hygienist will remove the accumulated dental plaque that sticks in your teeth. Once all the plaque is removed, your teeth will undergo polishing using a special polishing paste. Professional cleaning is important to achieve and maintain optimum oral health and prevent tooth decay and gum disease.
Questions? Nervous about your first visit? Call us at (714) 594-7009, or email us at info@energeticsmile.com. Our team is waiting to give you a thorough but gentle evaluation. It is our passion to help you achieve a healthier smile!