We Specialize in Invisalign!
Save 10% on Invisalign Treatment Guaranteed!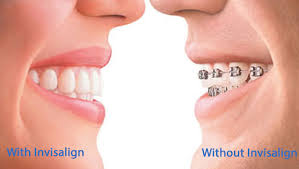 Invisalign® can be Very Effective for Treating:
Crooked teeth
Gapped Teeth
Overbite
Underbite
Crowded Teeth
SAVE 10% ON INVISALIGN OR CLEAR BRACES!
Our goal at Energetic Smile is to ensure we provide the best quality of care at prices you can afford.  That is why we will beat any other office's treatment plan price by at least 10% – Guaranteed!
5-Star Dentistry at Affordable Prices
We are a state-of-the-art private dental practice focused on providing top quality care at affordable prices.  Come meet our owner & dentist, Dr. Lena DeBaz an alumni of  Case Western Reserve University with several years of advanced training at UCLA.
We accept most insurances & offer flexible financing!At Energetic Smile, we promise to meet your budget to ensure you can afford your beautiful smile.  We partner with several financing companies including Care Credit, WellsFargo and Lending Club.  Give us a call today at (714) 594-7009 to schedule your free consultation.
Specializing In:
Invisalign
Whitening
Implants
Crowns
Veneers
Cleanings & much more!
To view and take advantage of our new patient promotions, click here.
Or give us a call today at (714) 594-7009 to schedule your visit.